Bail Bonds Service Company in Arizona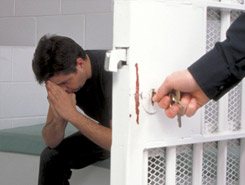 Get Out Arizona Bail Bonds is a professional bail bondsman business providing quick, trustworthy and confidential solutions for each and every customer we work with. Compared to other agencies that offer bail bond services, Get Out Arizona Bail Bonds prides itself in the fact that we offer our clients with the sort of solutions that would not be expected from a town business.
When you call Get Out Arizona Bail Bonds, one of our customer service reps or bondman agents will take their time to explain to you the various services, payment plans, options and the process of posting bonds in Arizona. We take pride in ensuring 100% customer satisfaction when we are handling your case. Over the years, Get Out Arizona Bail Bonds has come to learn that when a client comprehends the bail bond procedure and understands the risks involved beforehand, they are more likely to appreciate our services and contact us at a later date if needed. We want all our clients to be 100% satisfied with the service they receive from us and will refer us to other friends and family if there is ever a need for our services.
Why Choose Get Out Arizona Bail Bonds?
Unlike other bail bonds company's in Arizona, we appreciate and value each and every client that walks through our doors or calls our customer care desk at any given time of the day. We will provide you with all the information you need so that your loved one does not spend a minute longer in jail. We will make certain that you are not only fully satisfied with the services offered by our company, but guarantee fast and prompt release of your loved one from jail.
Get Out Arizona Bail Bonds is committed to providing you with sound and dependable services. Therefore, should you find yourself in need of a candid, reliable and emergency bail bonds service provider in Arizona, do not hesitate to call and talk to one of our bail bond agents.
With our 24/7 bail bonds service, you can always be guaranteed of:
–          Prompt and friendly services. We understand that you do not want a loved one to spend long in jail. Hence, our fast bail bonds service guarantees that you do not spend a minute longer in jail.
–          All kinds of bail bonds services (i.e. credit card, cash, wire transfer, or mobile bail bonds). We understand that you may be out of town for business or vacation and as such may not be available to post bail for your loved ones. Hence, our mobile bail bonds service will come to wherever you are.
–          Payment plans & options. You may not have the money needed to post bail for your loved one. But instead of wasting precious time trying to liquidate your assets, we will provide you with flexible payment plans.

With Get Out Arizona Bail Bonds, we provide many different finance options including collateral options and payment plans in order to help you in this stressful time. In addition, your credit record does not have to be picture-perfect in order to qualify for our financing options.
Other services provided by our 24 hours 7 days a week bail bonds service include low rates, at-jail service, house calls and immediate jail bail service. Unlike other bail bonds services in Arizona, we do not charge anything for consultation. We know that not every arrest is the same. Therefore, we will assist you in finding the quickest means to get your colleague, friend or relative out of jail.
We also offer mobile services. As such, you do not have to leave the comfort of your residence or office. We have the capacity to bring business right to your doorstep. Nevertheless, it is important to point out that mileage fees may apply in certain instances according to company policies.
We have a customer care desk that can be accessed 24/7 by phone or email. Our dedicated team will answer all the questions you have. This service is offered free of charge. Hence, you can rest assured that you do not have to dig deeper into your pockets in order to make inquiries.
Specialized Services We Offer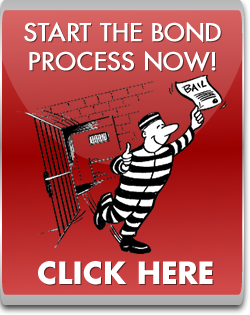 The following are some of the services provided by Get Out Arizona Bail Bonds in Phoenix at a glance:
–          Large bail bonds
–          Credit card bonds
–          Debit card bonds
–          Western Union Transfers
–          Bank Transfers
–          Out-of-state customers
–          Large bail bonds
–          Wire Transfer Bonds
–          Mobile bail bond
We understand that everyone is going through a difficult time. Consequently, we make it easy for our clients to make payments by offering flexible collateral conditions. In addition, the company is more than willing to ensure that you are legible for the low rates offered. You can read more on getting out here.
You will find that when you call Get Out Arizona Bail Bonds, we are striving to be one of the best bail bonds company's you can hire to help get your loved one out of jail. Not only do we have bail bondsman available to you 24 hours a day, but we also service all of Arizona. So if you need a bondsman in any city, we can help you.
Your #1 Choice For Bail Bonds in Arizona
Get Out Arizona Bail Bonds
Arizona, Az 85012
602.903.7284